Verndale Custom Builders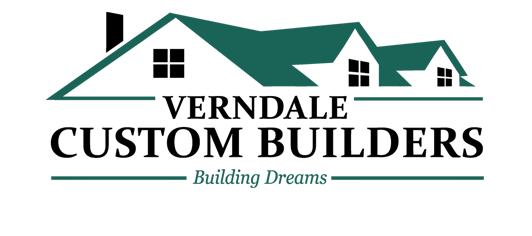 ---
Description
Building Dreams ... It's What We Do.
As a general contractor specializing in the construction of system-built homes, we are able to build custom homes that are not only beautiful but can also have them completed quicker than traditional building methods. At Verndale Custom Builders, based in Verndale, MN, we are able to build your dream home from start-to-finish.
Why Opt for a System-Built Home...
They're Economical - Because these homes are contructed inside, they provide for material and time savings, all equating to saved dollars. System-Built homes are often built at a fraction of the cost when compared to site-built homes.
They're Customizable - These homes are anything but cookie-cutter. Desired amenities like walk-in closets, fireplaces, decks, angled windows, and more are all possible.
They're Code Compliant - System-Built homes must meet federal and state construction code requirements unlike some site-built homes in jurisdictions where the building code are not enforced.
They're Energy Efficient - System-Built homes are able to take advantage of today's advancements in construction materials. High-end windows, doors, spray foam insulation, and efficient HVAC systems are all able to be included in the home-building process.
---
Verndale Custom Builders Items